ABOUT
Vinyasa. Alignment. Mindfulness. This is yogaview. With two studios in the Chicago area, yogaview offers intelligent vinyasa yoga classes for all levels along with a variety of workshops, introduction to yoga courses, retreats and teacher trainings. Yogaview's diverse, creative and friendly instructors offer challenging classes to improve flexibility, strength and balance for the mind and body. Cofounders Quinn Kearney and Tom Quinn created yogaview in 2002.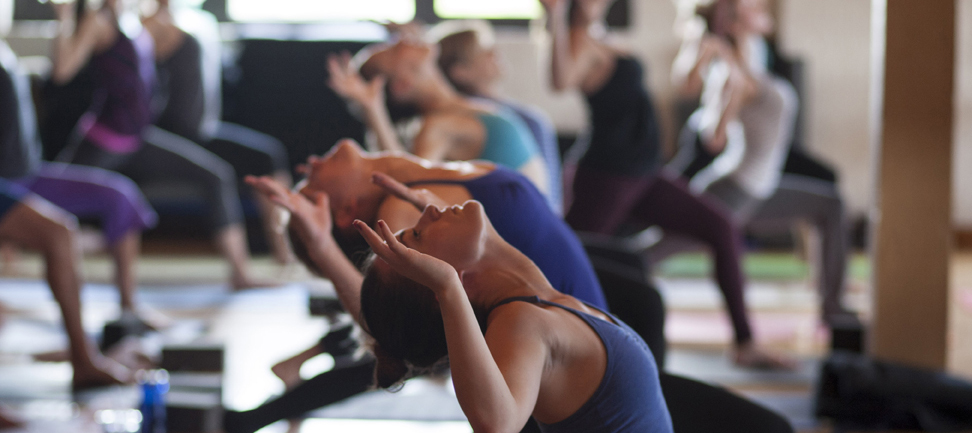 Our instructors come from various backgrounds but share one thing in common…  a passion for a yoga practice that is a means of transformation and that transformation is both deeply personal and universal.
Single class $27
5 Class Series $100
10 Class Series $185
20 Class Series $320
Monthly Membership* $190 pay per month/no commitment
Monthly Membership Auto-Renew* $160 per month, 3 month commitment
Yearly Membership $1800
Student Rate $15/Class
Senior Rate (+65) $20/Class
60 Minute Massage $100 
60 Minute Thai Massage $110 
90 Minute Massage $145 
90 Minute Thai Massage $155 
120 Minute Massage $190 
120 Minute Thai Massage $200 
yogaview is a cashless business. We gladly accept checks and credit cards at our studios.
Packages can be used at both locations. Class packages expire one year from date of purchase. No refunds, exchanges, or extensions on unlimited or series packages.
* Memberships allocate up to 31 classes per month.
Yoga for Beginners
What should I wear to yoga class?
You want to wear comfortable clothing that you can move around in. Nothing too tight, or too loose.
What should I bring with me?
If you have a yoga mat, it is recommended that you bring it. (We do have mats for you to borrow, if you do not have your own.) It is also recommended to bring a towel and a bottle of water.
Do I do yoga in my bare feet?
Yes.
Do I have to be flexible to do yoga?
No. Yoga creates flexibility. It is not required that you already be limber in order to participate.
If I have never done yoga before, what is the best place for me to start?
We have a four week introduction course that we recommend for all individuals who are new to yoga. We limit the class size, and all of the students are new so it may feel less intimidating. It is also a great way to start making yoga a habit. Please see the "intro classes" page for more information. You are also welcome to attend a Level 1 class on the schedule.
What if I cannot attend the four week intro course?
If you can't attend the intro class, there are still other options for getting started. You could try any of our level 1 classes or a gentle class. It is recommended that you let your instructor know that you have never done yoga before class begins. You may also want to see an instructor privately, or get a group of friends together who are also interested in getting started and we will find an instructor who can work with you.
Can I practice yoga with an injury or medical condition?
If you have any sort of condition or injury, it is always a good idea to check with your physician before coming to class. Please be sure to let your instructor know if you have any sort of injury or illness. This will allow your instructor to help you modify your practice so that it is healing and appropriate for your body.
yogaview Procedures & Etiquette
What do I do if I am running late to class?
If you are running late for class you are still welcome to join in. Please check at the front desk before entering. If the class is still sitting in meditation it is best to wait until they start moving, or just go in and sit quietly by the door.
What do I do if I need to leave class early?
It is important to take some time for savasana (deep relaxation) at the end of class. If you have to leave early, please be sure to take a few minutes for this final pose, and then be sure to exit the room before everyone else has entered savasana so that the room can be as still and quiet as possible.
At yogaview we believe that yoga is an extremely personal and individual endeavor. The style of our classes is primarily vinyasa which indicates a blend of alignment-based yoga combined with creative sequencing and an emphasis on moving in sync with the breath. While most of our instructors are similar in many ways some classes and approaches will naturally resonate with you more than others.
For this reason we encourage you to try different classes at different times to find the ones that suit you. All of our teachers will encourage you to modify your practice to suit your needs on any given day to the best of your ability. On our class schedule pages you can find the descriptions for the various types of classes which are also listed below. Feel free to ask our teachers and staff for help when you are looking for the right classes for you.
Level 1: these classes focus on the basics of alignment and breathing techniques. They help students set the foundation and are ideal for the beginner or for anyone who enjoys working on the fundamental aspects of the practice.
All Levels: these classes continue to develop the foundational poses while accommodating a broader range of experience levels. Sequencing moves at a slightly faster pace than our level 1 classes. Some prior yoga experience and familiarity with basic poses is recommended.
Level 2: these classes will assume some working knowledge of the basic poses. There will be more of an emphasis on the flow of the class and in linking the various positions. As with all of our classes, students are encouraged to work at their own pace. There is more of an expectation in these classes that students will know how to do this.
Level 2-3: these are challenging classes, which require previous yoga experience. Poses can be held longer or moved into and out of more quickly. Earn your sweet savasana! You can expect sun salutations, standing poses, balance poses, twists, arm balances and inversions.
Level 3: these classes are geared towards teachers and experienced practitioners. Inversions, arm balances and more advanced back bends will likely be explored. Students are expected to know when to back off and when to push forward in these classes.
Mysore Style: This style is modeled after the ashtanga yoga classes in Mysore, India taught by the late Sri K. Pattabhi Jois. Mysore class provides an opportunity for students of all levels to develop a "self practice," which is an integral part of the ashtanga system. Students work independently on the particular series of postures that is most appropriate for them. The teacher assists, adjusts and may quietly discuss particular difficulties or concerns with individual students during class. Students may enter at any time during the scheduled class and begin their practice. No prior experience with Mysore is required. Classes are cancelled on new moon and full moon days. Visit this online calendar for a full listing of moon days.
Ashtanga Led Primary: During these led classes, students are guided in unison through the postures of the primary series sequence, and provided with options of how to do particular poses that may prove challenging. The primary series of Ashtanga yoga is a form of inter-linking yoga postures accompanied by deep breathing which create a purifying internal heat, realigning the body and calming the mind.
Gentle Flow:  Gentle Flow allows students to create a well-rounded practice while continuing to learn poses, breathe, and stretch as they link poses together.  All levels of  practitioners are welcome to explore the practice slowly and mindfully.
Restorative: A restorative practice helps to relieve stress by taking the practitioner into a deep state of relaxation utilizing props and longer holds in poses. Restorative asana stimulates and soothes the internal organs, calms the central nervous system by deactivating the "flight or flight" responses, and improves concentration. It will leave you feeling calm and grounded.
Yin: "Yin" refers to still, quiet poses as opposed to active, high octane poses. Yin Yoga uses seated & reclining poses with long passive holds to allow gravity to do the work. The sensations you feel will be deep in the connective tissues and the joints, rather than the muscles.
Breath + Yoga:  Conscious breathing is really about collaborating with the whole body.  In this class, whether using movement and yoga shapes to reduce fatigue, strain and tension in the body, or to build strength, stability, and capacity, you will learn how to initiate all movement from your breathing — literally from the muscles fibers of your diaphragm. This class is designed to re-pattern functional breathing so the body can remember what it is naturally designed to do!  Megan weaves her magic of clear and concise cuing throughout a journey of deep breath work combined with yoga asana to nourish you into a loving embodiment of your deepest, brightest, and healthiest self!  All are welcome.
WERQ: WERQ is the wildly addictive cardio dance class based on the hottest pop and hip hop music. The workout is nonstop with repetitive athletic moves and fresh dance steps, so you get the best sweat. WERQ Instructors build a playlist based on trendsetting pop and hip hop music. Please bring indoor gym shoes to wear in class.
Vin/Yin:  The first half of class progresses through a moderately paced, graceful, heat building sequence, designed to open up a specific part of the body. These sequences will mostly omit classic Ashtanga vinyasas and will be more creative in nature. The second half is yin based: focusing on deep, held postures that are usually seated and/or hip openers.  Props for the yin portion are recommended but not necessary. This class will leave you feeling energized and balanced.
Yoga and Meditation:  This class cultivates mindfulness through yogic breathwork, asanas (poses) and seated meditation. Beginning with gentle breathwork and light stretches that warm up your body the class then moves into a gentle flow sequence before finishing with seated meditation and savasana. Perfect for beginners or experienced meditators alike. Some asana experience is recommended.
Prenatal: These classes are designed for expectant moms in all stages of their pregnancy. Students will learn key poses intended to help alleviate common aches and pains associated with pregnancy like back pain, leg cramps, and sciatica. Breathing techniques beneficial throughout the entire pregnancy are also utilized.
The teacher training program at Yogaview is amazing. I can't say enough about the instructors (Tom, Quinn, Geri, and Claire). They're extremely knowledgeable and approachable. Each instructor offered something unique to the table so I got a well rounded perspective on yoga. In addition to the fantastic training I received, I also made some great friends and created strong bonds with my fellow teacher trainers. Yogaview is great at fostering a sense of community and family. As soon as you walk in, you are greeted with genuine smiles and it's a great feeling to feel so welcome. It's by far my favorite yoga studio in Chicago.
– Maureen

After taking my very first class at yogaview I knew I found something special. I felt like a light went on inside me. I've been part of the yogaview community for a number of years now and have developed my personal practice of yoga, made great friends and have had a number of transformative experiences including classes, workshops, retreats and even yoga teacher training. The instructors are experienced and knowledgable but also open-hearted and caring. Classes always feel welcoming. I have experienced so much since I began coming to yogaview, but I never felt rushed or pressure to do anything more than what I wanted to. I think one of the things that makes yogaview so special is that it is a place to find your own yoga practice in a supportive environment of teachers and fellow students. Yogaview has a special place in my heart and I am so grateful to practice there.
– Kate
I've been practicing with yogaview for close to 10 years. I come for the warm, welcoming community. I come for the stellar, dedicated teachers. I come to let go of the daily grind and to reconnect with myself. the results are amazing; I am calmer, I am stronger, and I am a more compassionate being.
– Kjristin
yogaview is proud to have donated to the following Chicagoland organizations
Ample free street parking is available at both Chicago and Wilmette studios.
Additionally, the parking lot off of Webster Ave in Chicago, where the entrance to yogaview is located, is available after 5:30pm on weekdays and all day on Saturdays and Sundays. Please enter under the yellow awning at the intersection of Elston & Webster just inside the parking lot gates.
Before 5:30 on weekdays free parking is available on the 2nd Floor of the Kohls/Best Buy parking garage.
COVID UPDATE
We are happy to announce that starting Monday, February 28th, we will be following the State of Illinois guidelines and everyone now has a choice to mask up indoors or not. We completely support your individual choice in however you'd like to practice with us. We'll see you (and maybe your face) soon! 
Policy for Kids Classes in Wilmette:
Monday 3-5yrs old = Masks still required
Thursday + Saturdays (Kindergarten – 4th grade) = MASKS OPTIONAL.  Teacher (Liz) will remain masked for now.
Sunday Tweens = MASKS OPTIONAL
For more information on the State's guidelines please CLICK HERE